A day in the life: Donna
Published: 23 Oct 2023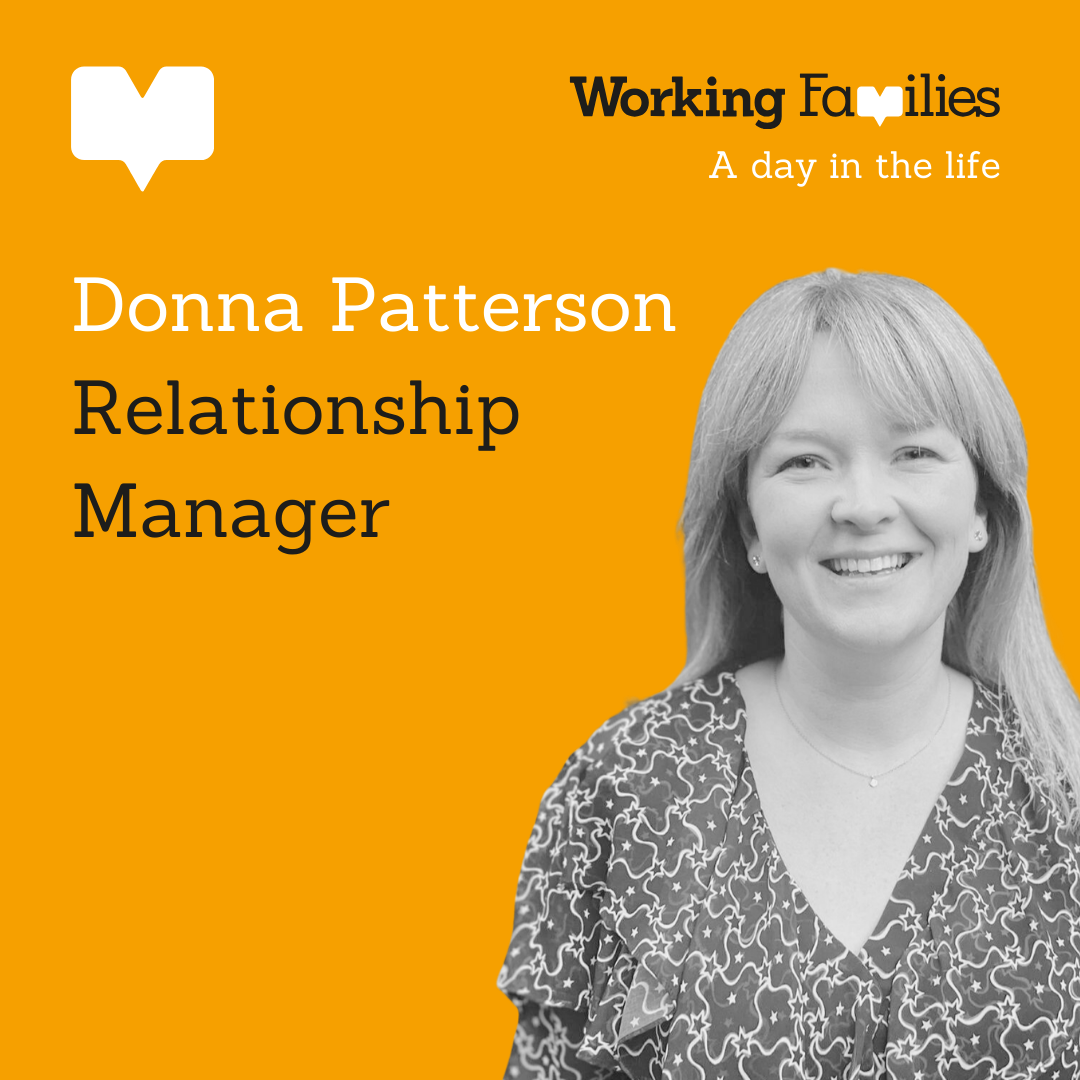 Mornings are usually hectic, as you can imagine with two young children, getting everyone up, fed, dressed and ready for their day at childcare and school. Working flexibly means I can attend any school meetings, assemblies, trips or events by shifting around my days or hours.
We are currently having some building work done and working from home means I am around to answer important questions as and when they come up.
Every day is different. My role as a Relationship Manager involves meeting our existing and potential employer members, hosting and attending online events, responding to emails, and reviewing policies for our employer members.
Each week I attend a variety of internal meetings which is a great way to catch up with the rest of the team, and every month we have a staff meeting in London which means I meet up with colleagues I don't ordinarily work with on a day-to-day basis. It's a brilliant opportunity to share Working Families news, and have a good chinwag!
I have complete autonomy over my calendar so if there is an emergency or one of the kids is unwell, I can re-organise my day and am trusted to ensure I get my work done. There is an understanding that sometimes home life takes priority, and that's ok. I've never been expected to drop everything for work and that's refreshing as I know that it isn't the case for many working parents.
Having lived experience of balancing work with caring responsibilities, I feel more able to articulate why we need to support parents and carers. There is so much evidence and data out there to demonstrate why supporting working parents and carers makes good financial sense and is good for society. I really care about making things better and sharing my individual learnings so that we can all move forward together. There is a quote by Michael C Bush that always sticks in my mind — 'When companies are great for parents and aspiring parents, they tend to be great for everyone else as well'.
I have recently been appointed as a magistrate, a role I am hugely passionate about, and have been able to accommodate the training required by temporarily changing my working days. I was also able to do the same so that my eldest could go to summer clubs when they had availability, which massively helped manage the long summer holidays.
My working day ends around the same time my husband and children arrive home. Some evenings are different as there are swimming or rugby lessons to get to and homework to be completed. We eat together, and then embark on the bedtime routine, including some negotiating around how many books we read! Once the children are asleep, I usually watch something on tv or try to finish whatever book I am reading which helps me relax. I don't feel any pressure to tune back into work, meaning I can completely switch off.