Give a Gift
Spread hope this Christmas, with a donation to Working Families
By giving the gift of free legal advice, you'll be empowering thousands of parents and carers across the UK who desperately need our knowledge, advice and support through the winter months and beyond.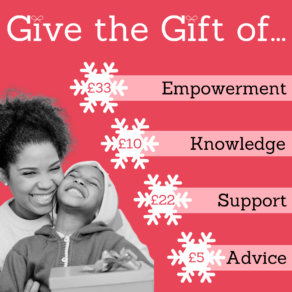 Every penny raised is life-changing and will help us reach our target of £7,300. This will fund the cost of providing over 21,000 parents and carers with free legal advice, including personalised one-to-one support for 150 families who need our expert, in-depth guidance all year round.
In the past year alone, we've helped families access £100,000 in unclaimed benefits and empowered over 1 million parents and carers to fight for their rights at work. With your donation, we can keep helping families go from surviving to thriving. Let's make the future bright for working families.