Working Families Index 2023 – Spotlight on lower income families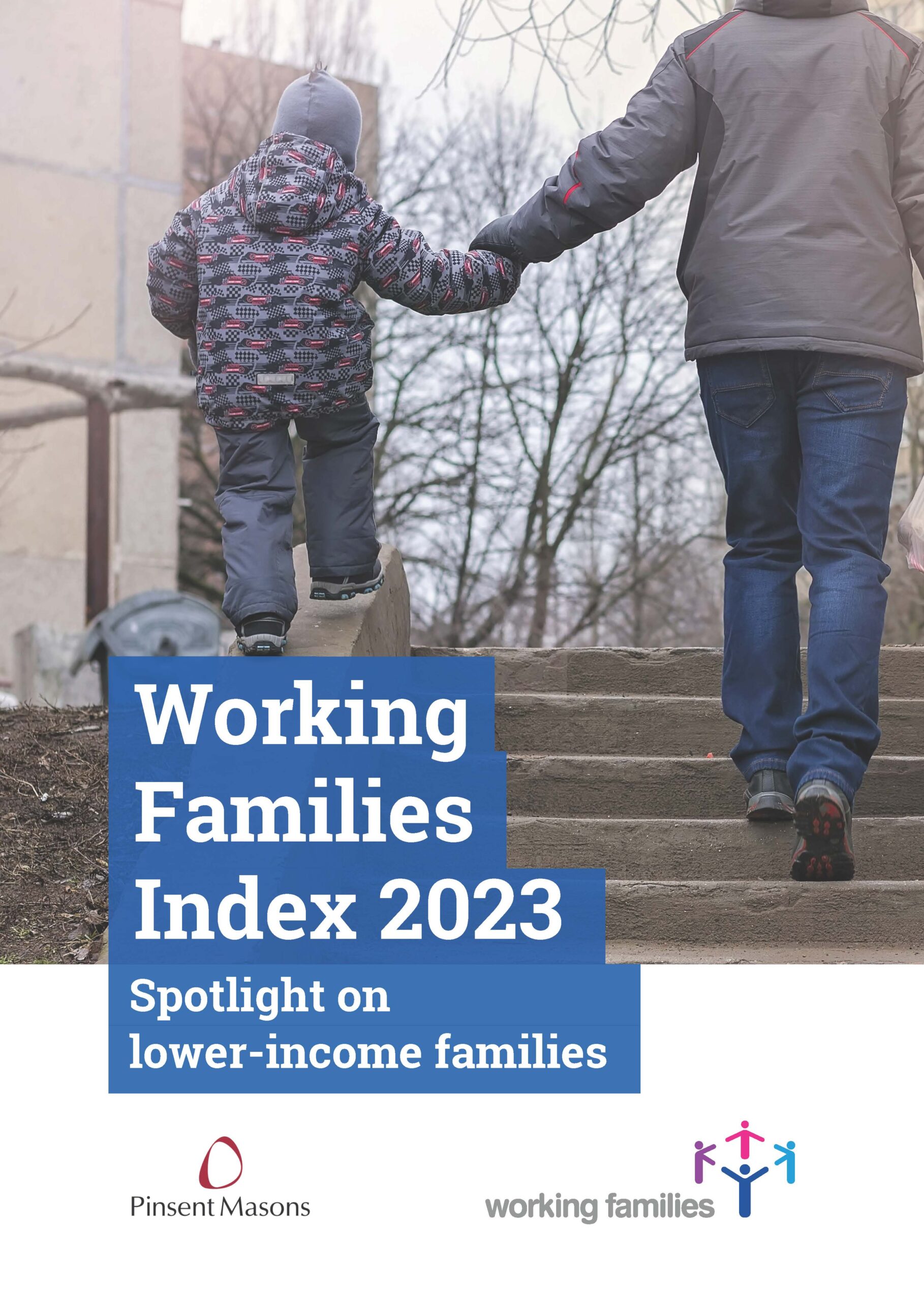 The Working Families Index 2023 report, in partnership with Pinsent Masons, shines a spotlight on the financial challenges faced by lower-income families in the UK. The report highlights the impact of the cost-of-living crisis on families, particularly in terms of childcare costs.
For 2023, we focussed on four key areas:
Childcare: The high cost of childcare and the impact it has on families' finances and ability to work.
Parental leave: The availability and accessibility of parental leave for working parents, particularly those on a low income.
Flexible working: The barriers to accessing flexible working arrangements, which can help parents balance work and family responsibilities.
Control over working patterns: How much control working parents have over their work schedules and how this affects their ability to care for their children.
Read our blog about the Index Spotlight report.