Working Families Benchmark 2019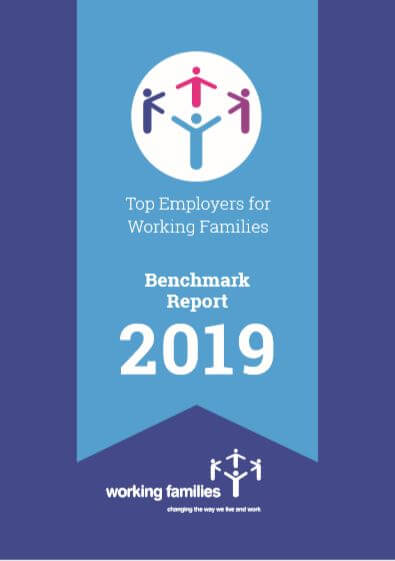 Working Families' employer membership is made up of some of the UK's leading public, private, and third sector organisations. Members are invited to take part in the Top Employers for Working Families Benchmark, providing an annual assessment of their flexible, agile, and family-friendly working policy and practice.
The Benchmark constantly evolves to reflect new practice and thinking, ensuring that participants are focussing on current and emerging issues: it measures not just best practice, but provides a guide to what employers should be paying attention to. This summary report considers some of the main findings from the 2019 Benchmark, and gives an insight into the policies, practices, and cultures within some of the UK's most family-friendly employers.