The Employers Guide to Childcare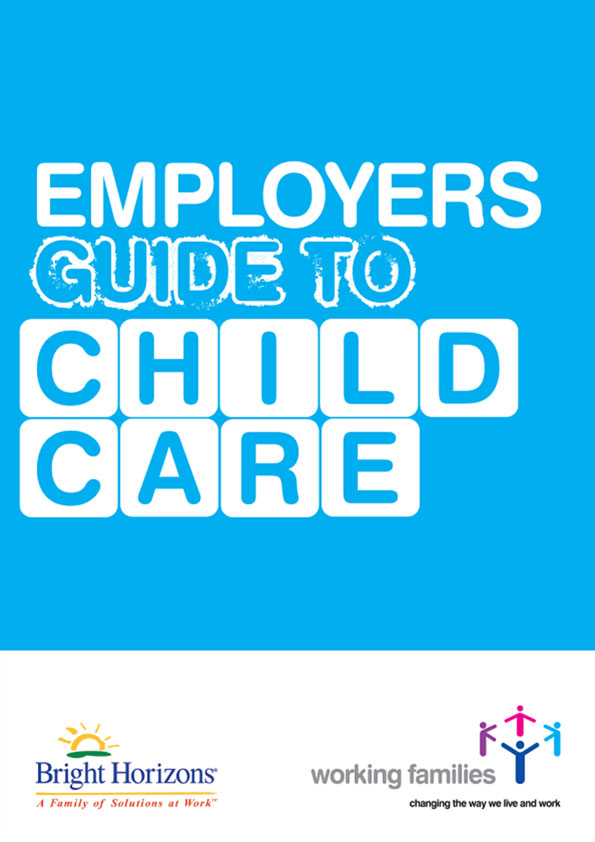 Despite a series of welcome political initiatives and considerable public investment, too many working parents find their decision about whether or how many hours to work constrained or even dictated by the local availability of affordable childcare. And that decision is even more challenging for single parents, those working atypical hours, parents of disabled children, and those living in rural areas.
We need to work towards a system that delivers good quality, affordable childcare to all working parents when they need it, whilst at the same time protecting and enhancing the well-being of our children.
Working parents and the Government cannot tackle this challenge alone, there is a clear role for employers when discussing the issues and the solutions.
Employers offering some form of childcare support as part of a benefits package can widen the pool of talented individuals they recruit from and find that it acts as a competitive differentiator when it comes to attracting staff.
In terms of retaining talented staff, parents, and increasingly grandparents, who are helped with the challenge of balancing their work and care responsibilities have been shown to value their employer more and consequently are less likely to move on to a role with competitors.
There is no doubt that the time is right to revisit the business case for childcare and to demonstrate to employers the many ways in which they can support their employees to access affordable childcare that benefits children, parents and business.
We are delighted to have had the support of Bright Horizons in developing this practical guide, which will enable you not only to build the case for your organisation but also provide you with practical solutions which will suit your budget and benefit your staff and your business.