National Work Life Week – Key takeaways for employers who want to go beyond flexibility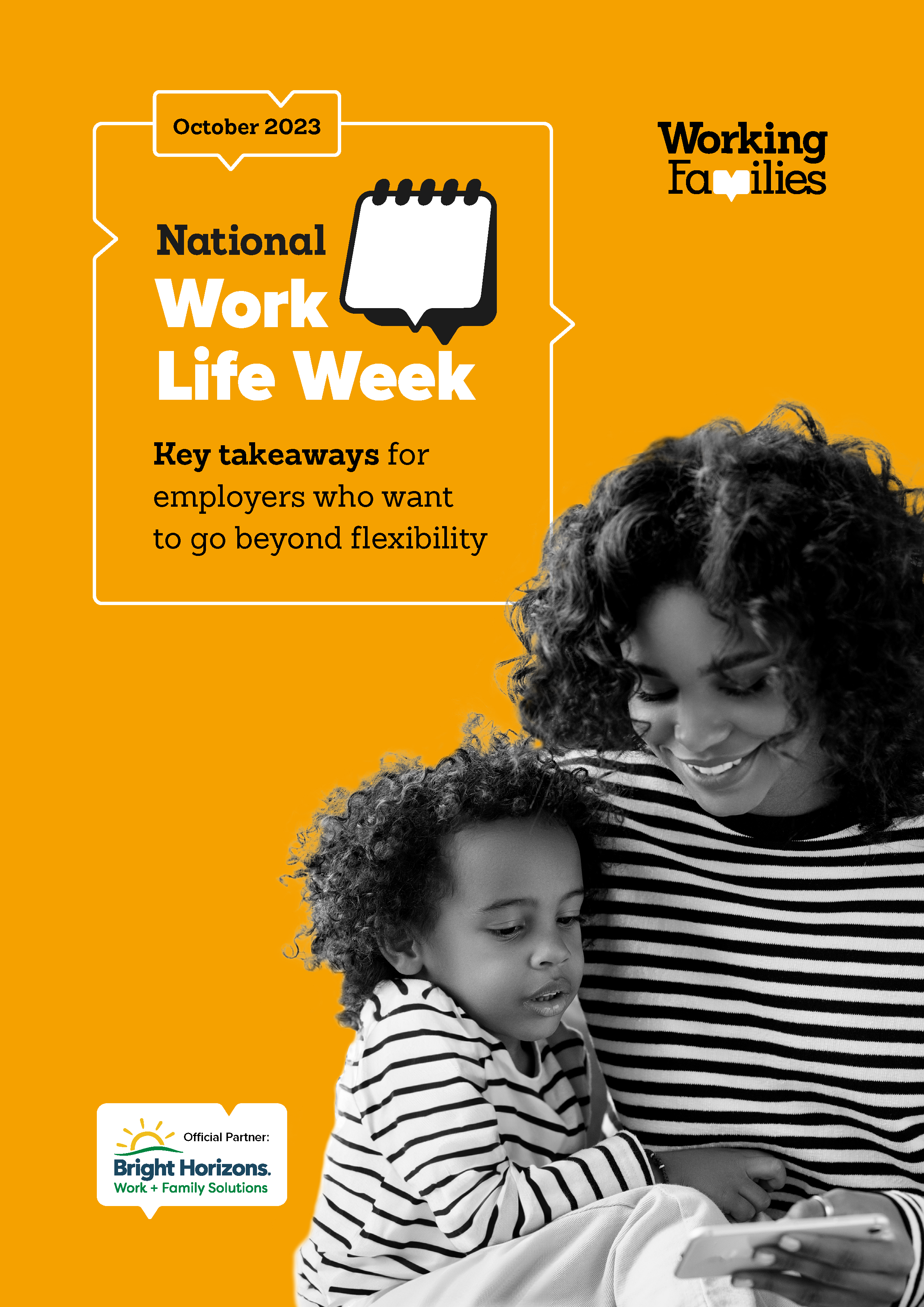 This National Work Life Week, together with Bright Horizons, we surveyed parents to find out what matters to them. More than ever, parents are looking beyond flexible working to other family-friendly practices that will enable them to thrive. Employers who have the right approach to flexible working and who put supportive measures into action are the employers that others will need to catch up with.
Read our recommendations from the polling results.