Hybrid Working – Practical Guidance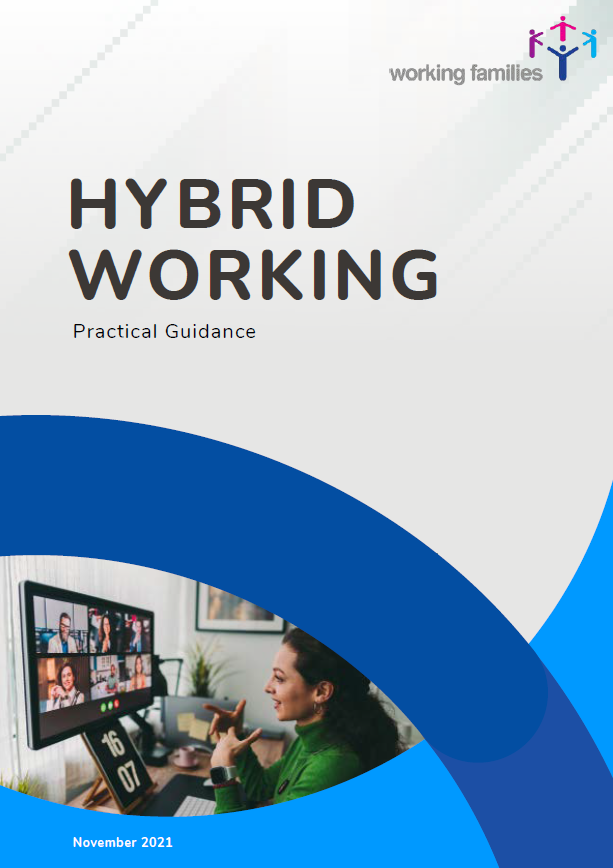 Members of the Flexible Working Taskforce, including Working Families, have published new practical guidance to help employers develop fair and sustainable hybrid working practices.
The guidance is designed to help employers harness the benefits of well managed hybrid working practices which can help organisations attract and retain staff while supporting employee wellbeing, inclusion and performance.
It offers practical advice, focusing on the key areas of people management, recruitment and induction, inclusion and fairness, and health, safety and wellbeing.
The launch of the guidance is being supported by members of the Taskforce including Acas, the British Chambers of Commerce (BCC), Carers UK, CBI, the Chartered Institute of Personnel and Development (CIPD), Chartered Management Institute (CMI), the Equality and Human Rights Commission (EHRC), Federation of Small Business (FSB), the Institute of Directors (IoD), Make UK, the Recruitment and Employment Confederation (REC), Scope, Timewise, the Trades Union Congress (TUC) and Working Families.