Balancing Work and Caring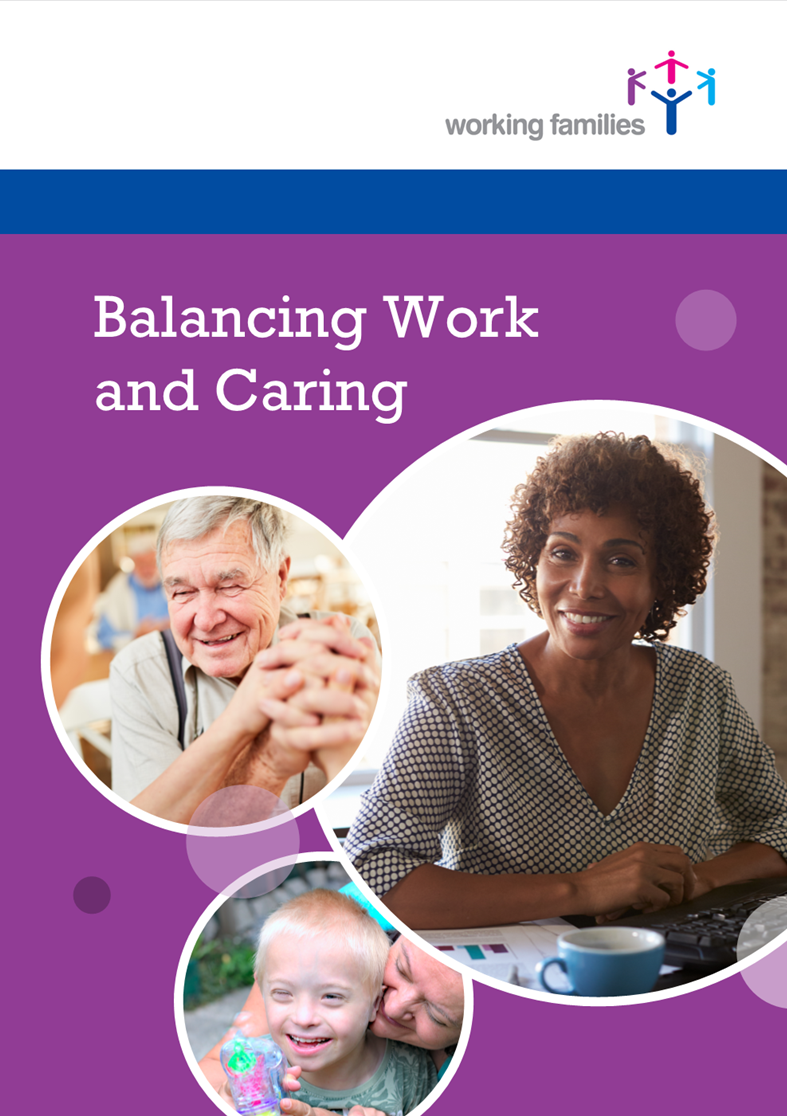 At Working Families, we know how challenging it is for parents and carers of disabled children or adults to balance paid work with their caring responsibilities.
We know that as a working carer, you have unique needs for flexibility, specialist childcare, and time off for medical appointments that many parents do not have. We have created this booklet to give you tailored advice and strategies to support you through the challenges you may face as a working carer.
This guide covers a host of topics – from your legal rights at work, to finding and funding appropriate childcare and care for adults, to tips for self-care. You do not need to read the booklet from start to finish: pick the sections with information relevant to you. There is a list of useful organisations and websites at the end.