Working Families Index 2023 – Spotlight report
Published: 18 May 2023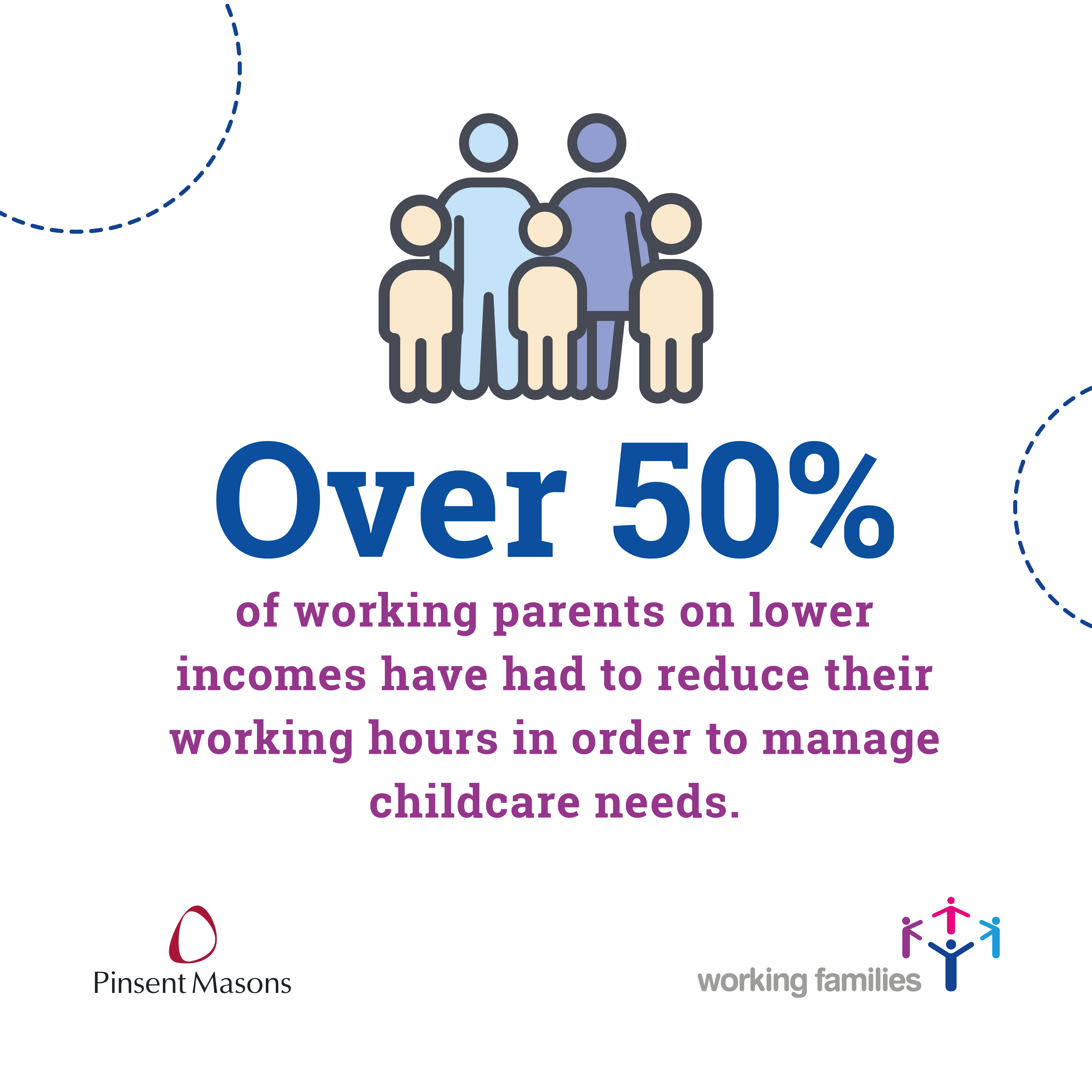 The last few years have been hard on all parents. But for those on a low income managing the spiralling cost of living, life has been especially tough. A lack of affordable childcare, soaring energy prices and other skyrocketing living costs have created a perfect storm in which lower-income families are in the eye of.
We wanted to discover the reality of their experience, so we partnered with Pinsent Masons to survey over 2,000 parents with household incomes of £50,000 or less. Our research shines a light on how families on lower incomes have been coping with such challenging circumstances. What we found is that many of these working parents have been drowning in stress and debt, struggling to make ends meet and balance work and caring responsibilities. Work should be a route out of financial instability, and yet for families who are caring for children, this is not necessarily a straightforward solution. This route out for many parents on lower incomes is being undermined by a lack of access to flexible working and affordable childcare, often forcing them to reduce their hours or give up their jobs altogether, trapping them in a precarious position.
The findings suggest a clear two-tier parental experience at play. Working parents on higher wages enjoy more access to flex, more quality time with their child in the first year, and less debt and worry; whilst those on lower incomes struggle with little notice of work schedules, more rigid work patterns, and few realistic options for parental leave and childcare.
What can be done to mitigate the effects of this situation? The solution starts with flexible working. Not only can it enable parents and carers who would otherwise be locked out of the labour market to work; it also helps families better manage childcare, freeing up valuable income. Flexible working can and should work for everyone, not just those who work behind a desk or happen to have a sympathetic manager.
As an organisation, Working Families striving for cultural and policy changes that mean flexible working becomes the norm and families are given the opportunity to thrive. Until all parents and carers have access to the flexibility they need to progress in work—alongside affordable, accessible childcare—the picture of inequality will persist.
Watch the launch webinar