Coffee Break with Elliott Rae
Published: 3 Oct 2023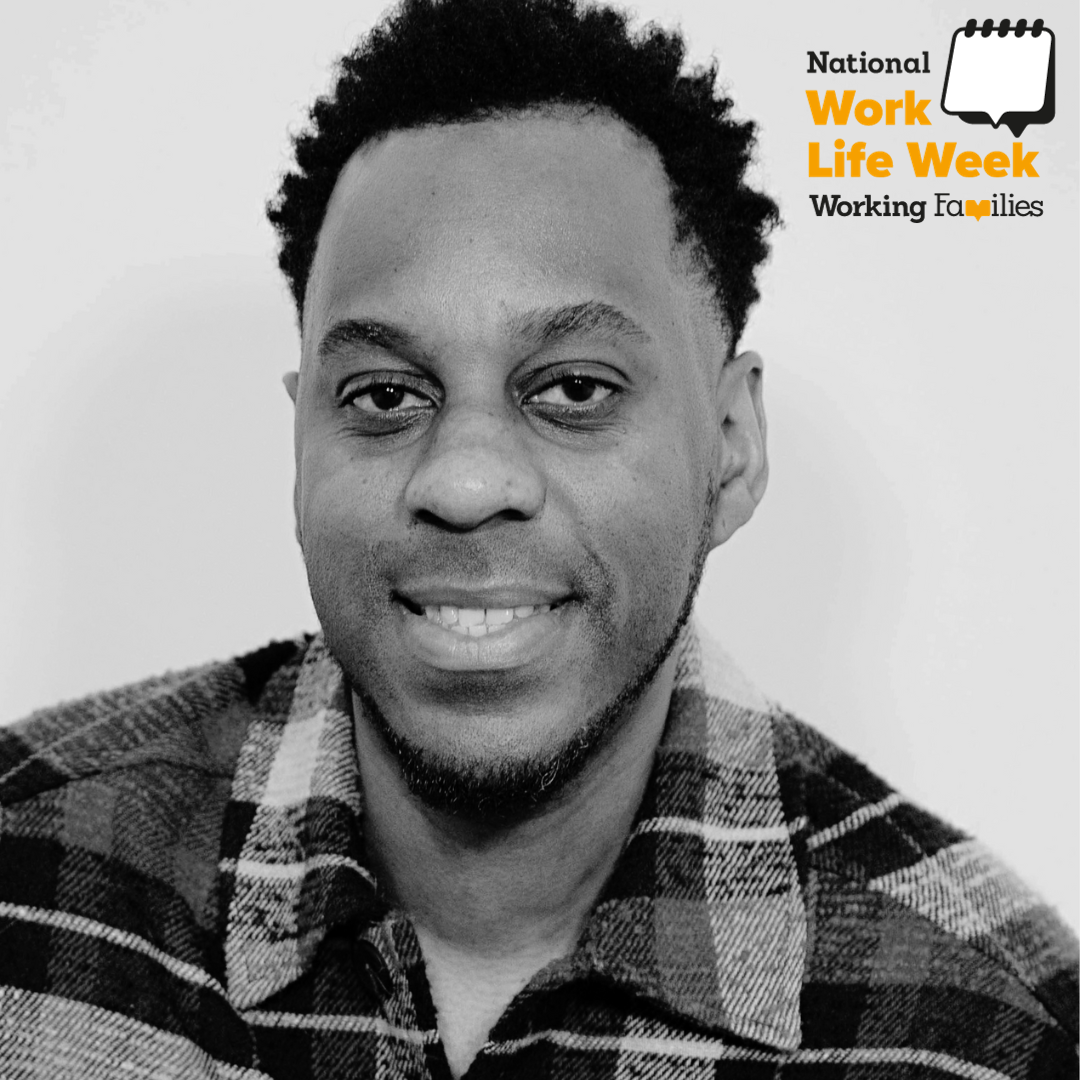 Elliott Rae, founder of parenting platform MusicFootballFatherhood, is one of the UK's most prominent speakers on fatherhood. As a Working Families' ambassador, he joins us on our mission to confront the challenges that parents and carers face in the workplace, striving toward a future where everyone can thrive at home and at work. Our flagship campaign, National Work Life Week, helps to amplify this message – we need all kinds of flex for all kinds of families. And here's why.
During this quick-fire coffee break, we talk candidly about flexible working, mental health, and gender equality in the workplace.
It was our privilege to share the stage with you at the Investors in People 'Make Work Better' conference. We spoke about the 'Family Friendly Workplace of the Future' and the importance of 'parenting out loud'. What does this look like for fathers?
I define 'parenting out loud' as being proud to request flexible working, proud to take paternity leave, and proud to tell your colleagues that the school's emergency number is yours!
It's hard to encourage dads to take enough parental leave and lean into parenting if senior leaders won't. They need to become role models so others feel safe to take parental leave without worrying if it will affect their career progression or how others will see them.
Leaders need to 'parent out loud'. They need to talk about their fatherhood responsibilities and put them in their calendars, creating a culture which encourages working flexibly around those responsibilities.
This is the sort of thing that will help men understand that their definition of success does not need to be entirely dedicated to work. Men who are actively engaged in their families have better mental health and are at lower risk of suicide. This is really important.
What can organisations do to develop positive cultures, and encourage dads to 'parent out loud'?
When dads are able to 'parent out loud', we will have truly created an inclusive family friendly workplace culture. And there are endless benefits to this – from gender equality, mental health and wellbeing, retention and recruitment, and outcomes for our children. There are so many things organisations can do to help.
The UK's current statutory entitlement of two weeks' paternity leave is just not good enough. It isn't enough time for a dad to bond with his new baby. And often the dad can end up feeling like a spare part in the family as he is not able to learn how to parent independently on his own.
Some employers are taking this into their own hands. There are around 29 employers in the UK who have equalised their maternity and paternity leave polices and many more that offer new dads an enhanced period of paid paternity leave. This early time that a dad spends with their baby is absolutely crucial to bonding and can play a massive part in how a family decides to share caring responsibilities once the parental leave is finished. I would encourage all organisations to review their parental leave policies and look at enhancing their paternity leave offer. Even if you can't equalise parental leave at the moment, there are incremental steps you can take that will make a massive difference to families' lives.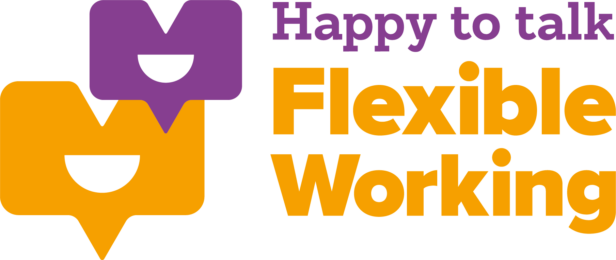 In regards to flexible working, we should be aiming to advertise jobs as flexible by default using the 'Happy to Talk Flexible Working' logo.
Jobs that are not flexible need to be an anomaly, not the norm. We need to embrace the full range of flexible working options. For example, term-time hours, job shares, hybrid working, and many other arrangements. This all needs to be supported by strong leadership and line management.
Our survey for National Work Life Week found that working culture was crucially important to parents. Why do you think this is?
Workplace culture, family-related policies, and flexible working have a huge impact on the choices a family makes about how they share their caring responsibilities.
Flexible working is so crucial to workplace gender equality as it enables dads to be fully active and involved parents. We know that the motherhood penalty exists and mothers are more likely to work part-time or flexibly, less likely to be represented in senior roles, and more likely to have smaller salaries and smaller pensions. So encouraging men to share some of the joys and responsibilities of childcare helps to create more equality.
However, men are less likely to request flexible working and when they do, they are more likely to have those requests declined. There is still a stigma around male caring. So it is really important to create an environment where dads feel able and comfortable to request flexible working alongside embracing the other family related policies on offer.
The survey also showed that two in five parents would like mental health support at work. What actions can employers take to support father's mental health at work?
I have seen the devastation that poor mental health can have on parents and the whole family. There are also, of course, ramifications for the workplace in sickness absences and retention issues. Supporting working parents through policy and culture is absolutely essential to the functioning of family life, society and business.
Good paternity leave policies allow dads to bond with their babies, support their partners, and look after their own mental health. Flexible working allows dads to balance their work and home commitments.
I encourage men to live a full life and experience the richness of family life, alongside a successful career. Gender equality is good for everyone, and we all need to do our bit to strive towards it.
---