A day in the life: Génevie
Published: 23 Oct 2023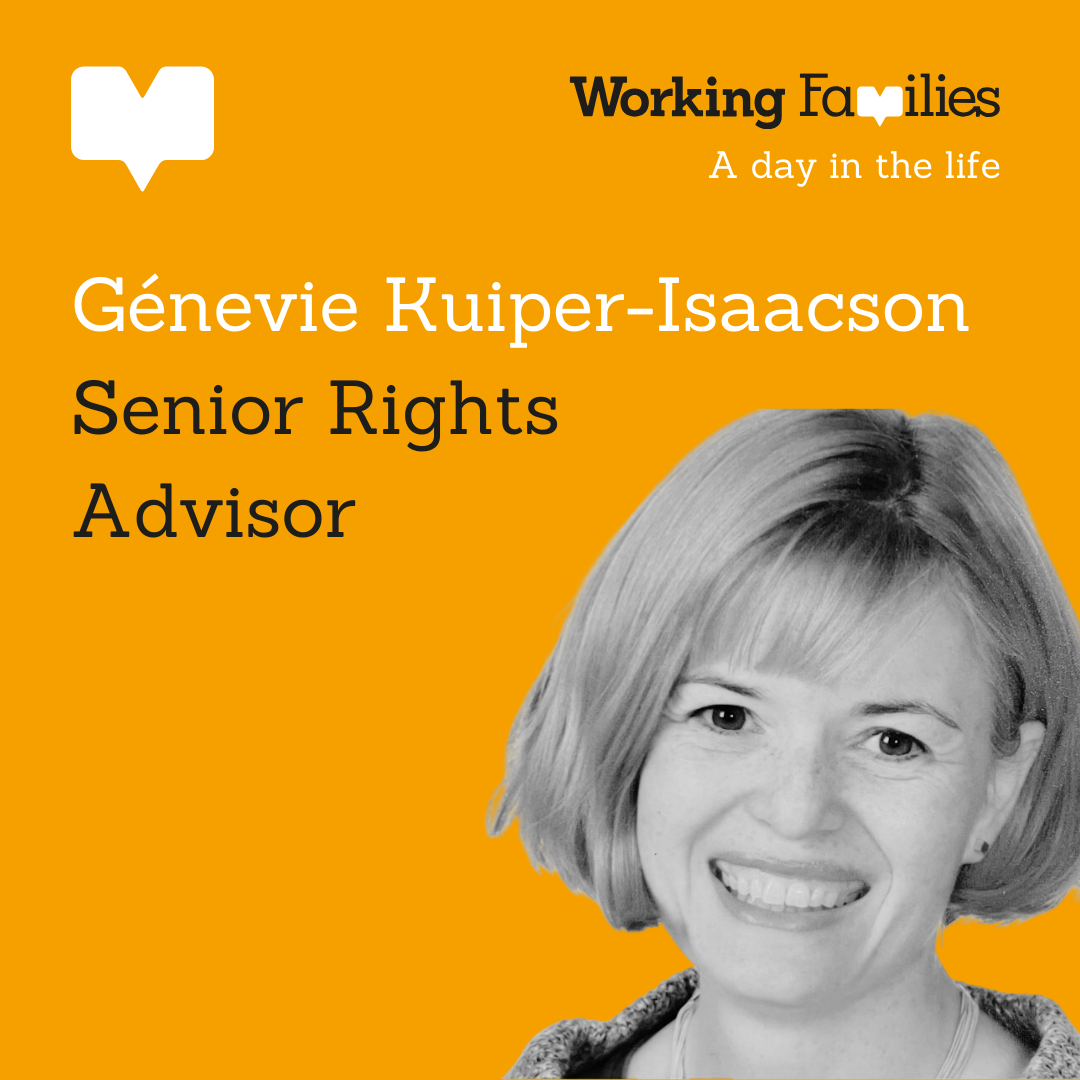 The mornings are normally pretty busy. I have three children in secondary school so it's an early breakfast and the usual before-school chaos. The two sausage dogs, Kiwi and Mocha, get their morning walk, which they love. It's a bit of a rush walk to the station, so once the kids have disappeared to school, my husband and I grab a coffee. This 10 minutes is the time we get to chat through family stuff which sets us up for the day ahead.
I work in the loft which overlooks ours and the neighbour's garden. It's a nice tranquil spot, full of wildlife. Our neighbours often have a fox visiting in the morning, which adds an urban vibe in the suburbs of London.
My day comprises of answering queries that come through the inbox at the Legal Advice Service. Each email is scrutinised, and the sender is provided with bespoke advice. Depending on the query this can entail researching new case law and the legal understanding on a particular point of law, so it's endlessly fascinating. I start the day with a scan of my email, calendar, and messages then the advice inbox to see what emails have come in overnight. This allows me to orientate for the day.
Part of my job role also includes supervision, which means if the advisors at the LAS have a question, they can turn to us for support. Our team is very collaborative, and we work very well together. We have a great mix of different experiences, which is definitely a bonus.
Being a working parent in a busy household is a challenge. You are pulled in many directions but knowing that I am supported at work and that everyone understands the pressures of trying to juggle it all, definitely helps. Working flexibly allows me to prioritise home stuff on the days I am not working and take a moment to reorientate.
As soon as I close my laptop I shift into caring gear. I am usually delivering or collecting one of the kids from a sports club, cooking dinner and making sure homework is done and bags packed for the next day. I am able to put my Working Families work to one side which helps me focus on my family. My husband and I co-parent equally which means we share a lot of the duties together, a must with three active kids.