Published: 8 Jun 2022
SF Recruitment – Winner 2022, Best Small Employer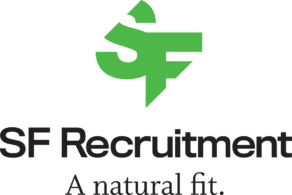 With flexible working as a core part of their business model, SF Recruitment's gives employees the autonomy to work in the way that suits them and build a fulfilling career that will sustain the business long term.
Leading from the top
Flexible working is embraced by the whole of the senior executive team, from CEO through to Managing Directors, who actively promote it with their teams. They role model hybrid working by providing effective support to their teams whilst also balancing their own work and home commitments.
The CEO is a champion of flexible working who consistently looks at ways to improve the support offered across the business for mothers, fathers and carers. This has seen the introduction of flexible parental leave, improved return to work options, enhanced paternity leave and a fully flexible approach to work to ensure all individuals can support their families in times of need.
A supportive culture
All employees undertake Insights Training, a psychometric tool built to help people understand their own and other people's communication preferences. This provides a common language around the business for people to express the methods of communication and working style that works best for them.
Managers are supported by a dedicated Talent and HR Team who provide training on getting the best out of employees who work flexibly, starting from onboarding and continuing throughout their career with dedicated training sessions.
An Employee Assistance Programme with a confidential hotline service and counselling sessions is available, as well as a 24/7 GP service. A wellness hub, provided through an online app offers a library of video and audio content that encompasses a rounded approach to mental and physical wellbeing.
Flexible policies
Employment contracts have been amended to reflect the opportunity to flex contracted hours to suit personal circumstances. Part-time work is actively encouraged, and 12% of the workforce currently work part-time hours. The CEO has led this, encouraging and empowering employees to use flexibility to improve their overall work and life satisfaction.
Enhanced maternity leave of three months at full pay is offered after two years service, increasing to six months after four years. Annual bonuses continue to be paid during this period. There are flexible parental leave and return to work options available, allowing parents to work 1-2 days per week and extend their leave for a longer period for the remaining days, should they wish to, in addition to parental leave.