Published: 8 Jun 2022
Northern Lighthouse Board – Commended 2022, Best for Mental Health & Wellbeing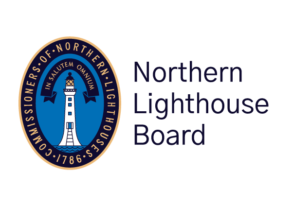 Northern Lighthouse Board recognises the value of supporting mental health in sustaining employee engagement and creating opportunities for growth. As such they have introduced a package of measures designed to enhance wellbeing and offer a safety net in times of crisis.
Reaching out
Formalised methods continually seek out ways to better support employees. An Employee Wellbeing Survey is repeated every three years, exploring awareness of policy, wellbeing risks, pressure at work and what support employees want.
Awareness raising events throughout the year help flag support and training available to employees, for example online Mental Health Awareness, wellness plans, signposting to external services, the Employee Assistance Programme and counselling services.
Team meetings, 121's and collaborative working help to pick up early warning signs of mental health concerns, and occasions are identified where a specific intervention is needed, for example a bereavement workshop following a death in service.
Support available
Mental health first aid training is available as well as initiatives to enhance wellbeing, such as mindfulness, Pilates and gym membership. When an employee presents with mental health concerns, an individualised approach is taken and a course of action decided upon through open conversation. The support available is accessible immediately through the Employee Assistance Programme, including counselling sessions or CBT programmes. Employees have the option to self-refer to Occupational Health, which has been utilised much more since the pandemic.
Flexible working applications are positively received and seen as supporting mental health by helping to balance employee's work and home pressures. Job share arrangements, reductions in hours and days, annualised hours, compressed hours and career breaks have been implemented at all levels of the organisation including senior management, demonstrating that opportunities are available for all.
Manager training
All levels of manager are required to promote a culture of openness, to communicate health related information and actively encourage employees attend health and wellbeing events. Managers are provided with training, resources, policies and frameworks for dealing with absence cases and health related issues with support on case management provided by the HR team.
Northern Lighthouse Board recognise successful implementation of initiatives depends on support from the top. Mental Health is high up on the Chief Executives agenda. To support employees during lockdown and keep the organisation connected the CE set up virtual weekly coffee meetings for employees to engage with their colleagues, which still continues. In addition, weekly updates were sent which were personal and relatable, sharing his experiences. The sharing of employee's mental health journeys has created understanding and more open dialogue on the subject.  
This award was sponsored by Investors in People.