Published: 8 Jun 2022
Natwest – Winner 2022, Best for Supporting Fertility and Pathways to Parenthood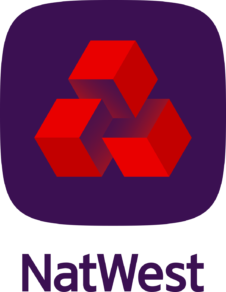 Natwest are striving to be the number one organisation in the UK in providing fertility and baby loss support to their employees through their Employee Led Network and policy framework.
Policy support
Employees adopting, undertaking a surrogacy journey or adopting are entitled to take up to 52 weeks leave irrespective of length of service. Pre-adoption or surrogacy appointments are taken as paid time off for up to five days. Joint adopters can share leave between partners and are entitled to two days for appointments. Leave for fertility entitles employees to five days per treatment cycle for three cycles for both partners, and additional routine appointments leave is granted as required.
A non-discretionary minimum of two weeks bereavement leave is granted for both partners if a baby is stillborn or a miscarriage occurs more than 24 weeks into pregnancy, followed by line manager discretion. If a miscarriage occurs before 24 weeks of pregnancy the employee is entitled to special leave with guidance being to allow reasonable time, to be agreed between employee and line manage.
Line managers are offered training through to understand how best to support employees. Natwest works with Sarah Banks Fertility Coach for learning content and has participated in pilot testing line manager training for The Fertility Coaching Company.
Support networks
A network offering support was established by employees during Baby Loss Awareness Week and has evolved into a formal employee led network that collaborates with at least 10 different charities and organisations across the UK and India to host events and implement coaching for employees. The Fertility & Loss Employee Led Network has over 600 members and hosts regular events on a variety of subjects related to fertility, loss, adoption, surrogacy or reproductive health both internally and alongside the promotion of external events with Fertifa and SANDS UK.
There is a range of specialist support on offer, for example monthly support circles provide a safe space for those going through treatment to share experiences, and an employee led network offers support to LGBTQ+ employees. Other support comes in the form of a buddy system, that pairs employees going through similar treatments or with the same circumstances, and an Employee Assistance Programme offers free counselling.
Partnership support
A partnership with Fertifa enables employees to receive discounted treatments for egg freezing, fertility treatments, fertility testing, treatment with donor eggs or sperm. Fertifa also host monthly webinars and support circles.
Natwest have been corporate sponsors of Baby Loss Awareness Week for the past two years in conjunction with SANDS UK, hosting events which reached 1.36 million people in 2021. 
This guest award was sponsored by Fertifa.