Published: 8 Jun 2022
British Army – Commended 2022, Best for Fathers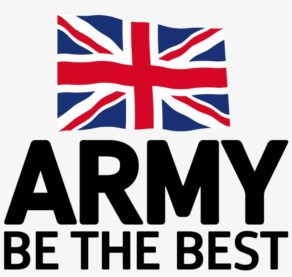 In response to a desire for flexible working, the British Army introduced a suite of options in their 'Flexible Working and You' policy in 2018. The range of options offers flexibility to fathers throughout different stages of their life and career and has achieved culture change on an enormous scale.
Policies that support fathers
Flexible working is available from day one of service, with options available to meet a family's specific needs, such as working from home or at a location closer to home, compressed hours, variable start and finish times and temporary part time roles. Employees are given a greater degree of autonomy to manage annual leave, for example allowing a portion of annual leave to be transferred to a partner who is also an employee and carrying over or carrying forward annual leave, to maximise family time and manage childcare. Shared Parental Leave policy offers six months full pay to either parent, to be taken any time during the first year.
There are also options for longer leave as the father's career develops, for example Enhanced Leave of 50 days in a continuous period for those who have completed 15 years service, and a Career Intermission of an unspecified time, that allows time off unpaid for personal development.
Workplace culture
Initial scepticism has been overcome through normalising the flexible working policy. Having a robust range of policies enables fathers to find a solution that meets their needs whilst not impacting operational effectiveness. Paid time off is given for attending antenatal and parentcraft appointments, and mandatory training is in place for line managers to support new fathers.
Leaders take a proactive approach to communicating and educating employees, sharing information across a variety of networks including social media, and the internal People Support services, to inform and empower families with accessible information.
Future plans
The British Army recognises the need to adapt to unpredictable events, such as COVID. In the past year nearly 26,000 personnel recorded an Alternative Working Arrangement (AWA). Feedback has shown an increase in satisfaction employees with the flexible working options available to them, which has risen for the second year in a row. Work is continuing both to expand the flexibility on offer, with the introduction of job-share, and to advertise policies and publish success stories of flexible working to demonstrate a commitment to being an agile and flexible employer.