Best Practice Awards Judges 2023
The Judges for the Working Families Best Practice Awards 2023 are: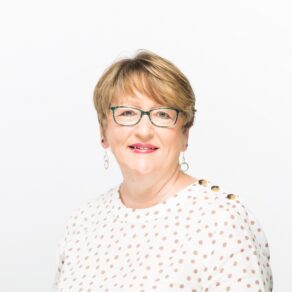 Deirdre Anderson – Reader in Organizational Behaviour and Occupational Psychology at Cranfield University and Director of Cranfield's Gender, Leadership and Inclusion Research Centre.

Research interests include inclusive leadership, gendered working practices, work/family challenges in varying cultures, and flexible and hybrid working. Recent research explored the barriers navigated by Black, Asian and ethnic minority individuals in reaching senior positions in FTSE 350 companies (sponsored by the Financial Reporting Council, October, 2022). Deirdre teaches at post-graduate level, and in Executive Education, working with students and clients to challenge, review and develop their approaches to more inclusive cultures through individual actions and organizational practices.
She is a Chartered occupational psychologist, an Academic Fellow of the CIPD, a member of the Work and Family Researchers Network, Vice-Chair of the Academic Advisory Board to Working Families, and Vice-Chair of the EDI Committee for the Chartered Association of Business Schools. Prior to academia, Deirdre spent over 20 years working within organizations and then as an independent business psychology consultant and trainer in the private sector.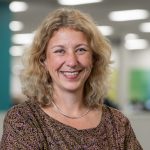 Helen Humphreys – Trustee, Working Families
Helen is an experienced strategic change communication director with extensive leadership experience in culture and behaviour change. She has advised and supported many large, global organisations with their employee communication and engagement as they go through significant change.
Helen has been a strong advocate for ensuring the employee voice is heard – and listened to – especially at times of uncertainty and change. To help with this, Helen provides mentor support and advice to senior business and communication leaders and teams to help them engage their employees during periods of transformation and change.
Outside of her work environment, Helen has been active in the voluntary and charitable sector for many years. Helen spent seven years as a community governor in a local primary school, after which she joined the board of Drinkaware, and served six years as a trustee.
Helen's experience improving employee communication and engagement, has given her a good understanding of the issues faced in the workplace as employees try to balance their home and work commitments. She has been the value of the services provided by Working Families – to businesses and to individuals.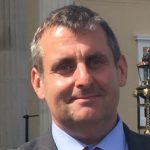 Harvey Tilley – Chief Operating Officer, ILF Scotland
Harvey began his career in the British Army as an officer in the Royal Irish Regiment serving in Northern Ireland, Bosnia, Kosovo and Sierra Leone.  Since leaving at the end of 2000, he has spent the best part of the last 20 plus years working in the public and voluntary sectors. Specifically, this has been in the areas of homelessness, disability, care, grant giving and employability. Prior to taking up post as ILF Scotland's Chief Operating Officer, the majority of roles he has held during this time have been leading large scale charitable operations across the UK.  
As Chief Operating Officer for ILF Scotland, Harvey not only deputises for the CEO, but is responsible for all operational delivery, IT, health and safety, information governance, facilities, human resources and organisational development.   
Throughout the whole period (especially through the COVID pandemic) since joining ILF Scotland, he has seen the overwhelmingly positive impact of life friendly working to the individual, organisation and wider society, when this practice is adopted.    In his spare time when he is not occupied with his family, Harvey is a keen cyclist and Trustee of the Queen Mary Roehampton Trust.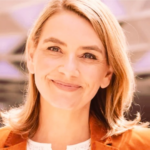 Una O'Reilly – Group Chief People, Culture & Sustainability Officer, Caprice Holdings
Una O'Reilly is Group Chief People, Culture & Sustainability Officer with Caprice Holdings, which includes the restaurants The Ivy Collection, Bill's, and The Birley Clubs. She was previously with Unibail-Rodamco-Westfield from 2013-2022, as their Group Director of Engagement and Director of HR UK/Italy. Prior to joining URW, she has held a variety of human resources roles in both retail and property development, and has had responsibility for UK, Europe and Asia. Una holds a BSC Hons Technology Management, Post Graduate Diploma in Human Resources and Organisational Development and is a Fellow of the Chartered Institute of Personal Development.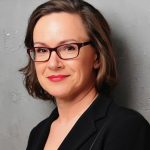 Jane van Zyl – Chief Executive, Working Families

Jane joined Working Families as CEO in September 2018. She has 18 years' experience working in the third sector and has held senior leadership positions at a number of UK charities, including Samaritans and Sands. She believes in the value of a fulfilling, balanced working life and its transformative power to create social connections, build self-esteem, and impact the wider community. She is a passionate advocate of equal opportunity for all. 
She spent her childhood in the UK (Norfolk) and South Africa (Cape Town & Johannesburg). Jane holds a social science bachelor's degree from the University of Cape Town in Industrial Sociology and Industrial Psychology.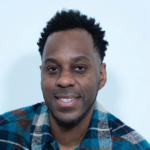 Guest judge for Best for Fathers – Elliott Rae
Elliott Rae is the founder of the parenting platform MusicFootballFatherhood, called the 'Mumsnet for Dads' by the BBC. He is the curator of the bestselling book, DAD, presenter of BBC documentary 'Becoming Dad' and one of the UK's most prominent speakers on fatherhood, mental health and masculinity.
Elliott has been recognised by the United Nations for his work on gender equality and was awarded the #HeForShe award by UN Women UK.