Rolled Up Holiday Pay
Last updated: 25 Sep 2023
"Rolled-up holiday pay" refers to a practice whereby the employer pays you an additional amount on top of your normal hourly rate of pay, with the additional amount intended to represent your holiday pay, instead of you taking the time off at the time you receive the payment.
This is usually calculated at the rate of 12.07% on top of the hourly rate of pay, representing a worker's statutory entitlement to a legal minimum of 5.6 weeks of holiday each year, as a proportion of a working year of 46.4 weeks.
For example, if you receive the national living wage rate of £10.42 per hour (as at April 2023) then you would be paid an additional £1.26 as rolled-up holiday pay for every hour that you work.
The practice of paying rolled-up holiday pay is unlawful, because it means that you do not receive any holiday pay at the time holiday is actually taken.
As the practice is unlawful, employers should not operate rolled-up holiday pay.
However, many employers still do operate rolled-up holiday pay. This is because workers have limited ability to claim compensation arising from the practice. Workers with irregular hours, such as casual workers, agency workers, or workers on zero-hour contracts, are more likely to be given rolled-up holiday pay as employers often find it more straightforward to operate this practice when hours of work are uncertain or variable.
If your employer does operate rolled-up holiday pay you may wish to consider asking them to review the practice.
Rolled Up Holiday Pay and Maternity Leave
Noting what we have said above about the practice of rolled up holiday pay being unlawful, in this section of our advice, we explain the position in respect of rolled-up holiday pay and maternity leave where the practice remains in operation.
Workers continue to accrue statutory annual leave during any period of statutory maternity leave in the same way as if they had been at work.
You cannot be on maternity leave and annual leave at the same time.
By law, if a worker is unable to take their annual leave due to being on maternity leave, the employer is required to allow them to carry it over into the following leave year.
However, a worker who has been on maternity leave will not have been in receipt of their normal pay, and will not therefore have received any rolled-up holiday pay during the period of maternity leave for which the statutory annual leave has accrued.
There are three ways in which your employer might choose to manage this issue:
Pay in lieu. Your employer could choose to pay you in lieu of the holiday entitlement that you have accrued during your maternity leave, upon your return to work. (Payment in lieu means simply payment "in place of/instead of" something else, in this case, the annual leave). If you have taken a full year of statutory maternity leave then your employer would need to make a payment equivalent to 5.6 weeks' of pay.

If you do not have fixed or regular hours then your employer should calculate your holiday pay based on the average pay that you received over the 52 weeks preceding the date of payment to you. If you did not get any pay at all during any of the 52 weeks (for example, if you are a term-time worker or if you have had other unpaid leave) then the week when you received no pay should be discounted and an earlier week used in its place. In practice, this means that your pay for the 52 week period leading up to the beginning of your maternity leave should be used to calculate the amount of holiday pay to be paid to you in lieu (if you have received no pay during any of those 52 weeks then an earlier week should be used).

We should emphasise that this payment in lieu option is unlawful. The only way your employer can lawfully comply with your rights in respect of statutory holiday accrued during maternity leave is to permit you to take that period of leave AND pay you for it at the time that the leave is taken. However, if your employer has made a payment in lieu to you in respect of your holiday entitlement it is unlikely to be worthwhile for you to try and challenge this. This is because the effort and time involved in bringing a claim is unlikely to be worth it as you have not suffered financially.

Requiring the accrued leave to be added onto the end of your maternity leave. Your employer could choose to tell you that you must take the period of holiday entitlement which you have accrued during your maternity leave immediately following the end of your maternity leave period (thereby delaying the date of your return to work until after the period of annual leave). In these circumstances the employer would need to calculate the holiday pay to which you are entitled in respect of this period of holiday using the same formula as set out in respect of the payment in lieu option above.

Allowing the accrued leave to be taken at another time and paying you the correct amount for it. Your employer could choose to tell you to take the accrued leave at some other time following your return from maternity leave (or could agree your request to take the accrued leave at some other time following your return) and pay you the correct holiday pay which is due to you at the time the leave is taken.
Discussing the matter with your employer
If your employer refuses to let you take your accrued holiday (and hasn't paid you in lieu of your entitlement), then you should discuss this with your employer in the first instance.
You could also share this Working Families guidance with them.
My employer does not recognise my right to take accrued holiday following maternity leave – what are my options?
You build up holiday as normal while you are on maternity leave, and your employer should recognise this. It is a well known principle of UK employment law.
The case of Merino Gomez v Continental Industrias del Caucho SA confirms that you should be able to take your full holiday entitlement outside your maternity leave period.
If you can't take your holiday because you're on maternity leave, your employer should let you carry over up to 5.6 weeks of unused days (pro rata – this is the equivalent of 28 days if you work 5 days a week) into your next holiday year.
Your employer should allow you to take your accrued holiday when returning from maternity. This could be straight after your maternity leave or at another time in the year or you could spread out your accrued holiday over the course of the holiday year, however you are entitled to use your accrued holiday.
Alternatively, some employers operate rolled-up holiday pay and if your employer does this they may choose to make a payment in lieu of your accrued holiday ay to you instead of allowing you to take the leave. (As noted above, this practice is unlawful, but some employers still operate it and if you have received payment in lieu it is unlikely to be worthwhile challenging that.
Raise a grievance
If the discussions with your employer don't resolve the issue, or you think your employer has treated you very unfairly, and the relationship is at risk or is breaking down, you can consider raising a grievance.
Raising a grievance is important if you think you might later raise a claim in the Employment Tribunal because failure to follow internal resolution methods can disadvantage your claim.
It is often advisable to try and resolve things amicably, as formal processes can damage your relationship with your employer. For legal insight into grievances and tips on how to engage with your employer before it reaches this point, see our article on how grievances do more harm than good.
Make a claim in the Employment Tribunal
If your employer still does not recognise your right to take your accrued holiday (and has not paid you in lieu) despite you having raised this informally and/or as a grievance, then you can consider a claim against your employer in the employment tribunal.
If you want to submit an Employment Tribunal claim, there is a strict time limitation to do so – you must bring a claim within three months less a day of the date your change occurred (for breach of contract), the date of your dismissal (for unfair dismissal), or the date of the acts complained of (for discrimination).
In order to start the process of making a claim, you must first contact ACAS to start early conciliation. For further details of the process for bringing an Employment Tribunal claim please see our articles on starting a claim.
The process can be complex, so we strongly recommend seeking legal advice if you choose to do this.
You may have the following potential claims:
A claim for unpaid or underpaid holiday pay under Regulations 16 and 30 of the Working Time Regulations 1998 – This is relevant where you have taken your accrued holiday but your employer did not pay you for it. You could also claim unlawful deduction from wages.
A claim that your employer has refused to let you take your accrued statutory leave under Regulations 13, 13A and 30 of the Working Time Regulations 1998 – This is relevant where you have been unable to take the holiday you have accrued during maternity leave because your employer refuses to recognise it;
A claim for Sex Discrimination – If your employer has not recognised your right to accrue holiday during your maternity leave then you may have a claim for indirect sex discrimination.
---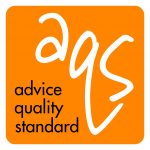 This advice applies in England, Wales and Scotland. If you live in another part of the UK, the law may differ. Please call our helpline for more details. If you are in Northern Ireland you can visit the Labour Relations Agency or call their helpline Workplace Information Service on 03300 555 300.
If you have further questions and would like to contact our advice team please use our advice contact form below or call us.
---
The information on the law contained on this site is provided free of charge and does not, and is not intended to, amount to legal advice to any person on a specific case or matter. If you are not a solicitor, you are advised to obtain specific legal advice about your case or matter and not to rely solely on this information. Law and guidance is changing regularly in this area.
We cannot provide advice on employment rights in Northern Ireland as the law is different. You can visit the Labour Relations Agency or call their helpline Workplace Information Service on 03300 555 300.